Diamond Comic Distributors
has released their July 2014 product sales data. Included are Top Comic Book Publishers by Retail Market Share & Unit Share, Comparative Sales, Top 10 Comics, Graphic Novels, Toys, and Games. Marvel continues to hold onto both Market Share and Unit Share this month with a little help from Rocket Raccoon and the Amazing Spider-Man. DC will have to settle for the #2 spot and title with Batman. Image still dominates the TPB sales with 5 books The Walking Dead, Deadly Class, Saga 1 & 3, and Lazarus.
"(BALTIMORE, MD) — (August 8, 2014) — Guardians of the Galaxy's breakout character stars in a new solo series by Skottie Young in Marvel Comics' Rocket Raccoon #1, the best-selling comic book of July 2014 according to information provided by Diamond Comic Distributors, the world's largest distributor of comics, graphic novels, and pop culture merchandise.

Marvel Comics had six titles place among July's top ten best-selling comics, including Spider-Man 2099 #1 at #5 and The Legendary Star-Lord #1 at #9. DC Entertainment had four titles in the top ten, led by Scott Snyder and Greg Capullo's Batman #33 at #2.

Marvel Comics was July's top publisher with a 35.09% dollar market share and a 38.39% unit market share. DC Entertainment was second with a 28.18% dollar share and 31.32% unit share. Image Comics was third with a 9.25% dollar share and a 9.82% unit share. IDW Publishing's dollar share in July was fourth at 5.21% and Dark Horse Comics was fifth at 5.02%.

Survivor factions battle it out for supremacy in Robert Kirkman's The Walking Dead Volume 21: All Out War Part 2 from Image Comics, July's best-selling graphic novel and one of the publisher's five titles in the top ten. Also of note, Dark Horse Comics had two titles in the top ten, led by Avatar: The Last Airbender Volume 8 at #2 and followed by Star Wars: The Lucas Draft, the adaptation of George Lucas' first draft of his science-fiction classic, at #8.

The definitive guide to comic book prices, The Overstreet Comic Book Price Guide Volume 44, was July's best-selling book; the softcover edition was the month's top book, followed by its hardcover edition at #2. Notably, Dark Horse Comics had the #4 book, The Sakai Project: 30 Years of Usagi Yojimbo, and the #9 book, Frank Miller: The Art of Sin City. Also in the top ten was IDW Publishing with two books: the Mike Mignola's Hellboy Artist's Edition ranked #6 and Jim Steranko's Nick Fury, Agent of SHIELD Artist's Edition ranked #7.

Based on the CGI designs used in the best-selling Batman: Arkham Asylum video game series, DC Collectibles' Arkham Asylum: The Joker/Harley Quinn/Batman/The Scarecrow Action Figure 4-Pack was July's best-selling toy product and one of their five products in the top ten. Also in the top ten was Diamond Select Toys' Marvel Select: Captain America: The Winter Soldier: The Falcon Action Figure at #2.


Based on the new film, the Marvel HeroClix: Guardians of the Galaxy Expansion Booster Packs from NECA/WizKids were July's best-selling game product."
TOP COMIC BOOK PUBLISHERS
RETAIL MARKET SHARE
PUBLISHER
SHARE

MARVEL COMICS
35.09%

DC COMICS
28.18%

IMAGE COMICS
9.25%

IDW PUBLISHING
5.21%

DARK HORSE COMICS
5.02%

DYNAMITE ENTERTAINMENT

2.18%

ARCHIE COMICS

2.04%

BOOM! STUDIOS

1.76%

EAGLEMOSS PUBLICATIONS LTD

1.05%

ZENESCOPE ENTERTAINMENT INC

1.05%

OTHER NON-TOP 10

9.18%

UNIT MARKET SHARE

PUBLISHER
SHARE

MARVEL COMICS
38.39%

DC COMICS
31.32%

IMAGE COMICS

9.82%

IDW PUBLISHING

4.11%

DARK HORSE COMICS

3.80%

DYNAMITE ENTERTAINMENT

2.16%

ARCHIE COMICS

1.88%

BOOM! STUDIOS

1.78%

TITAN

1.03%

VALIANT ENTERTAINMENT LLC

0.89%

OTHER NON-TOP 10

4.81%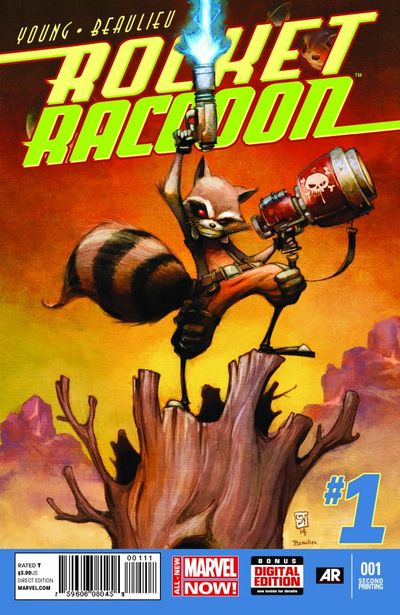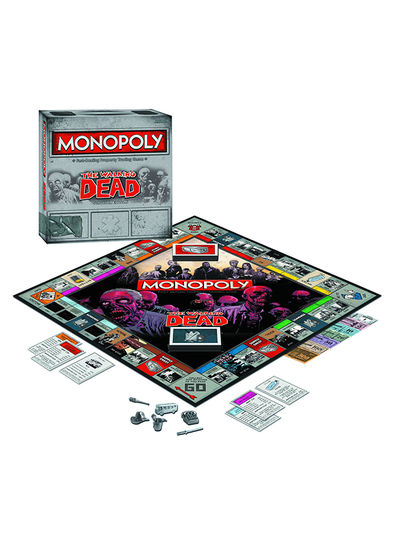 MARVEL HEROCLIX: GUARDIANS OF THE GALAXY BOOSTER PACKS

MAGIC THE GATHERING TCG: 2015 CORE SET BOOSTER PACKS

MARVEL HEROCLIX: GUARDIANS OF THE GALAXY STARTER SET
MAGIC THE GATHERING TCG: 2015 CORE SET FAT PACK
DC HEROCLIX: WAR OF LIGHT BOOSTER BRICK WAVE 1
THE BIG BANG THEORY MONOPOLY