Unlock! Game Adventures Based on Pandemic, Ticket to Ride, and Mysterium by Space Cowboys Coming Soon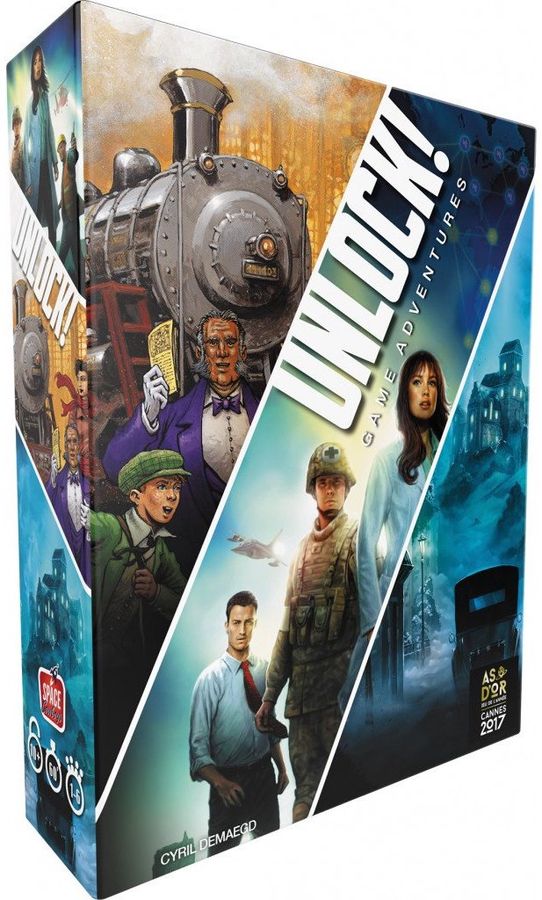 Space Cowboy revealed the three games that will makeup the Unlock! Game Adventures bundle. The tiles are based on the popular IPs Pandemic by Z-Man Games, Ticket to Ride by Days of Wonder, and Mysterium by Libellud. Unlock! Game Adventures will release on December 3rd 2021. BGG only lists a French version so can expect the English version may be coming later next year.
About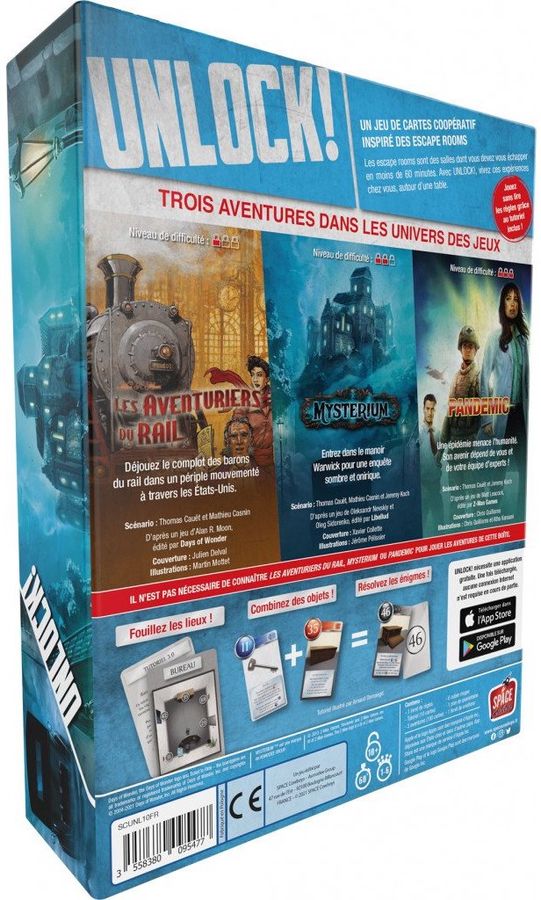 Unlock! is a cooperative card game inspired by escape rooms that uses a simple system which allows you to search scenes, combine objects, and solve riddles. Play Unlock! to embark on great adventures, while seated at a table using only cards and a companion app that can provide clues, check codes, monitor time remaining, etc.
Unlock! Game Adventures includes three separate scenarios for you to explore, each set in a different well-known board games universe:
Mysterium: resolve the murder with the Ghost's vision cards. A dreamlike and esoteric journey filled with mysteries… Enter the manor and experience a dark and surreal investigation.
Ticket to Ride: a train trip across the US with many surprises waiting for you. Take down the scheme planned by the Rail Barons in a rocky ride through the US.
Pandemic: your team of medical experts (virologist, medic, dispatcher…) must face a global health crisis. An epidemic threaten humankind! Everyone's future depends on you and your team.
Note: Unlock! requires a free application to be downloaded from the App Store or Google Play. Once downloaded, an internet connection is not required during game play.