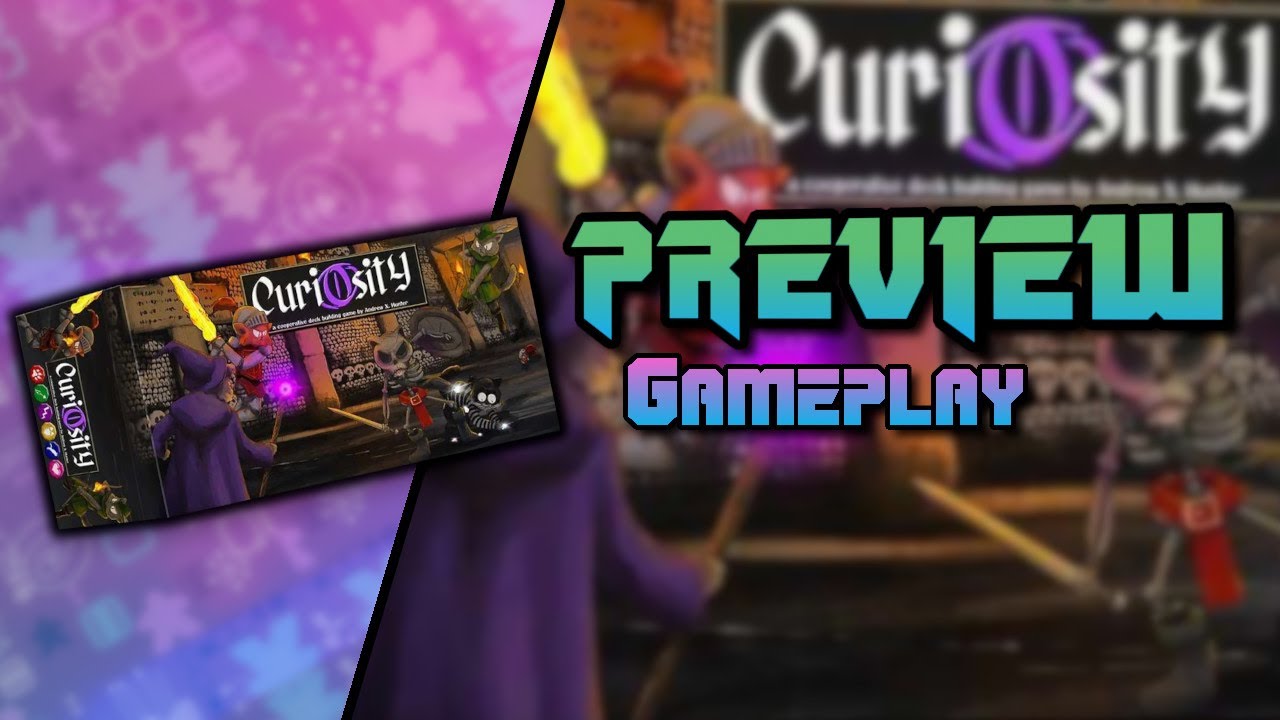 Live gameplay of the deck building card game on Kickstarter, Curiosity by Pleiades Games.
Back Curiosity on Kickstarter
About
"They call me Percival, scholar, dignitary, mystic. I need your help. My studies show that the Cataclysm is approaching. I've been silenced as I beg others to heed my warnings. Luckily I have found a way to stop the Cataclysm. Beneath our very paws is an extensive network of Catacombs, filled with the souls of the mightiest cats before us. I need nine souls from deep within the Catacombs. I would fetch them myself, but my aversion to pestilence prevents me. That is why I hired you. Beware as you cautiously creep through the Catacombs, as there are temptations, monsters, and fates that seek to protect the souls of the lost. Work together to defeat these guardians, using the abilities that the Fates have granted you. You may keep whatever treasure you find, which might help you on your little adventure, but bring me the souls. Learn from the mistakes that lead to their demise as you trudge back into the dungeon. Gather your Clowder and make haste, but beware: For we all know what killed the cat."
Curiosity is a cat themed cooperative deck-building campaign where players work together to attempt to escape the Catacombs. The game has three modes: Campaign, Arcade, and Arena.
In the Campaign mode, players will be helping an NPC named Percival figure out how to prevent the impending Cataclysm in exchange for information on how to escape the Catacombs. Players will be working together to build their individual decks, defeat guardians, and unlock new playable classes. There are over ten scenarios.
In Arcade mode, players will complete a randomly generated scenario. Content unlocked in Campaign mode are also available in this mode!
In Arena mode, players are able to test their skills against each other (PvP). Players will use their built decks to battle against each other in exchange for Trophies, that can be used to unlock additional content.