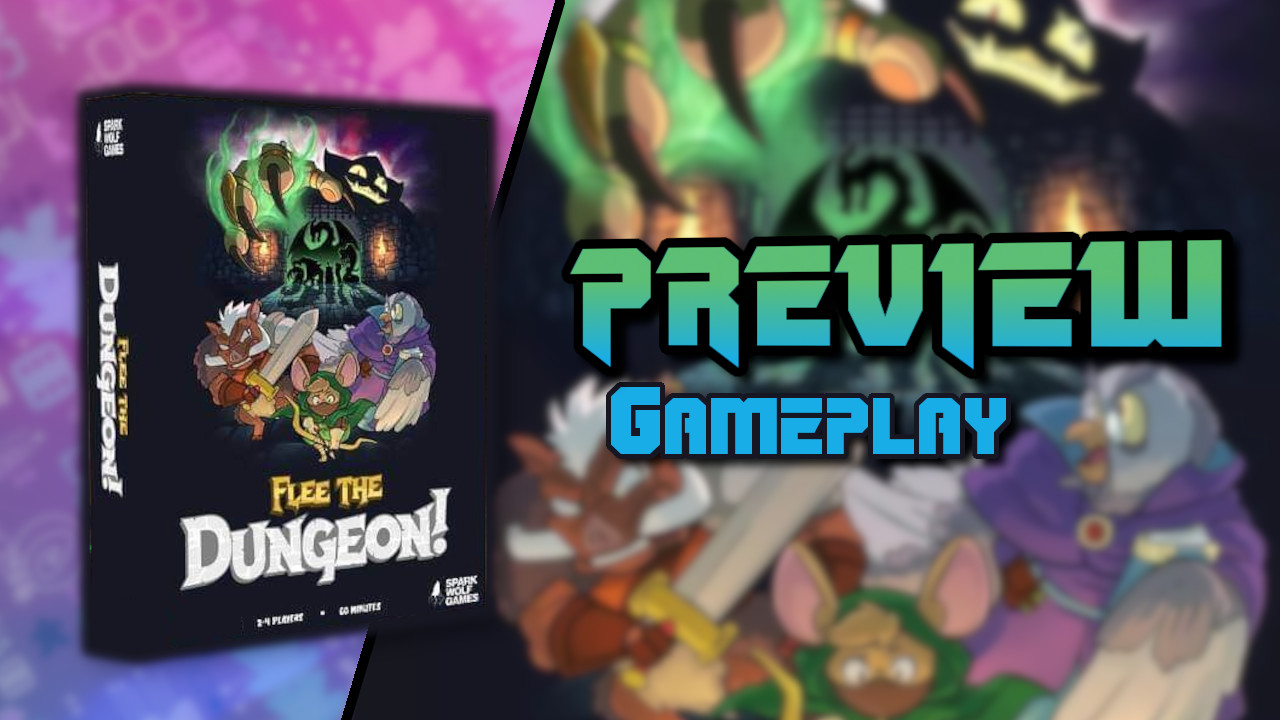 Gameplay of the one-vs-many Kickstarter game Flee the Dungeon! by Spark Wolf Games.
Checkout the Flee the Dungeon! on Kickstarter.
About
Three brave heroes have been kidnapped by a wicked sorcerer and imprisoned inside a dungeon! To escape, they must recover their lost items, locate the dungeon key, and reach the exit—all while avoiding the dangers that lurk within the dungeon corridors. But beware the Sorcerer, whose arsenal of ferocious monsters, deadly traps, and powerful spells threaten to halt the heroes' escape and entomb them in the dungeon forever...
Flee the Dungeon! is a fast-paced 3-on-1 tile placement game that's easy to learn and highly replayable. Assuming the roles of the captured heroes, three players take turns placing dungeon tiles in hopes of locating their lost items and making their escape. The fourth player assumes the role of the Sorcerer, who wields an array of monsters and magical spells that can be used to stop the heroes from reaching safety. The gameplay makes use of resource management and light "press your luck" mechanics, giving players a wealth of strategies to explore with each playthrough. Each game plays in 60 minutes or less.