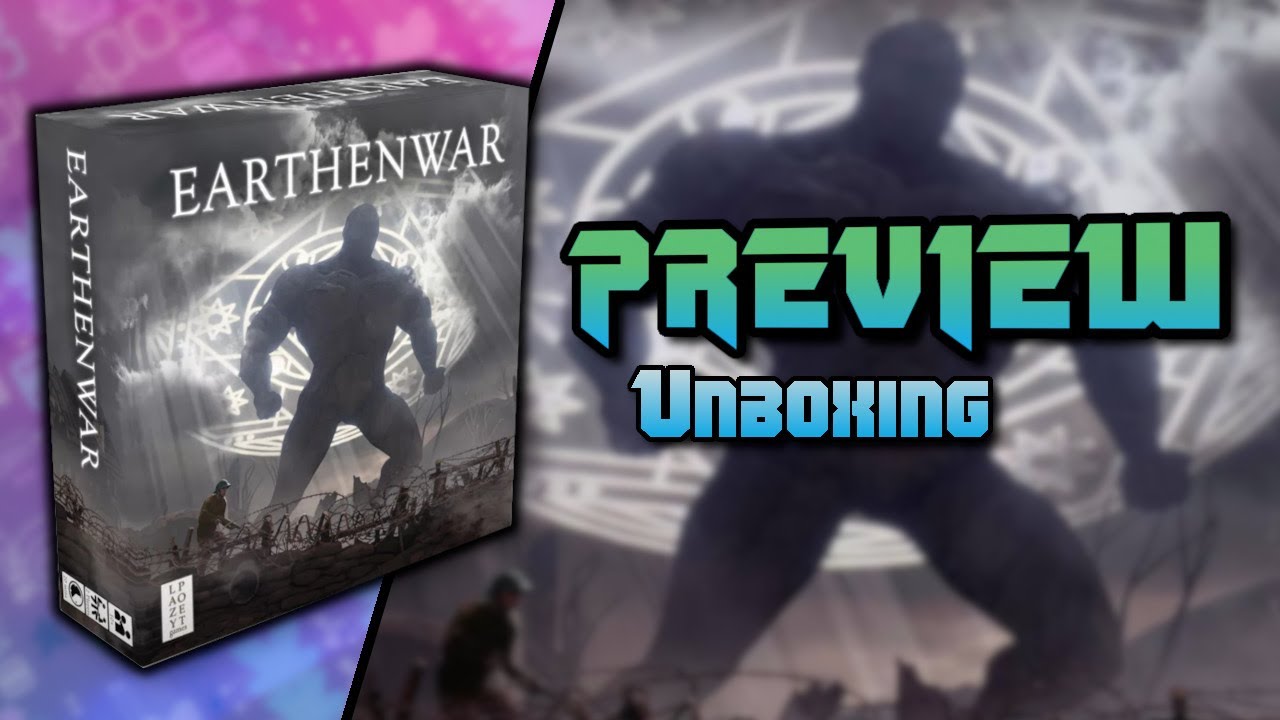 Opening the upcoming Kickstarter game Earthenwar by Lazy Poet Games.
About
Earthenwar is a two-player combat strategy game.
You have been recruited to control a huge Golem on a battlefield of the Great War. Using your magic Control Grid, you will remotely determine the actions of your Golem from far behind the Front Lines, attempting to destroy the enemy before they can destroy you.
You change and affect your Golem's movement and attack skills by simply placing, upgrading and using dice on your 8-directional Control Grid.
The game ends when you damage 3 squares in any direction on your opponent's Control Grid.