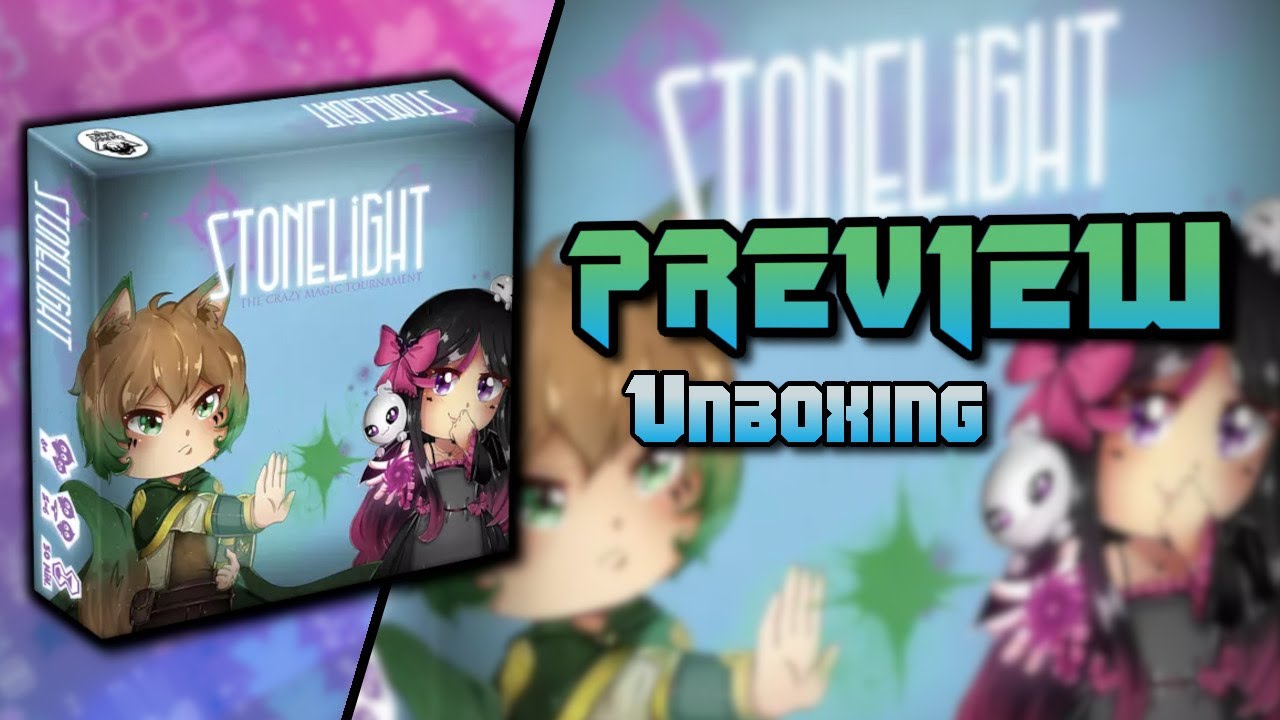 Opening the upcoming Kickstarter game Stonelight: The Crazy Magic Tournament by Churro Games.
Follow Stonelight: The Crazy Magic Tournament on Kickstarter.
About
Be part of a crazy magic tournament, where the chaos rules and up to 6 participants simultaneously collect resources and cast spells on each other, trying to sabotage each other's plans to collect 6 Magic Stones and win the game.
Stonelight is a fun-to-play game for 2 to 6 players in which everyone plays with unique Characters and Magic Familiars with the objective of collecting 6 Magic Stones before anyone else. The game is full of funny and mean spells awakening intense emotions and creating amusing moments during the entire match. Stealing resources and Magic Stones, changing the target of other people's spells, or creating big hurricanes to mess with everyone's Magic Stones is a usual thing in this game!