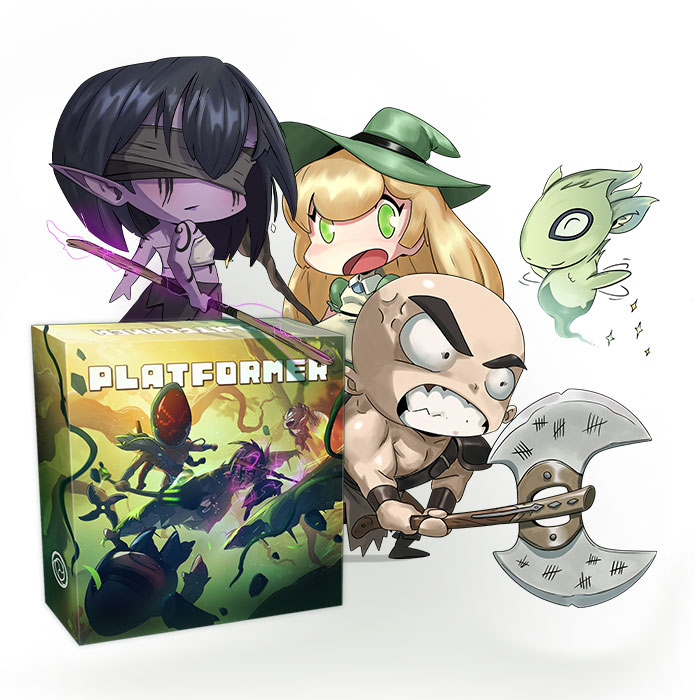 Awaken Realms Lite's next game is Platformer inspired by platform games from the 80s and the 90s. Platformer is an adventure, quick, funny game with a lot of negative interactions!
Platformer is 2-4 player miniature Board Game introducing light, competitive gameplay that you have never seen before! Climb on platforms, fight monsters, gather gold / points / items and most importantly - race with your friends! This Board Game brings light, extremely FUN experience for family and friends - prepare for tons of laughs and cunning against your opponents!
You can follow the campaign on their Gamefound draft page.