Niantic
has announced a new event as part of a collaboration between Pokémon & Longchamp. The event will run run from October 2nd to October 8th. For this Event certain Pokémon will be able to be caught wearing certain clothing in Pokémon GO; Kirlia and Shinx with a top hat in raids, Croagunk with a backwards cap in the wild and photobombs and Smoochum wearing a bow in 7k eggs.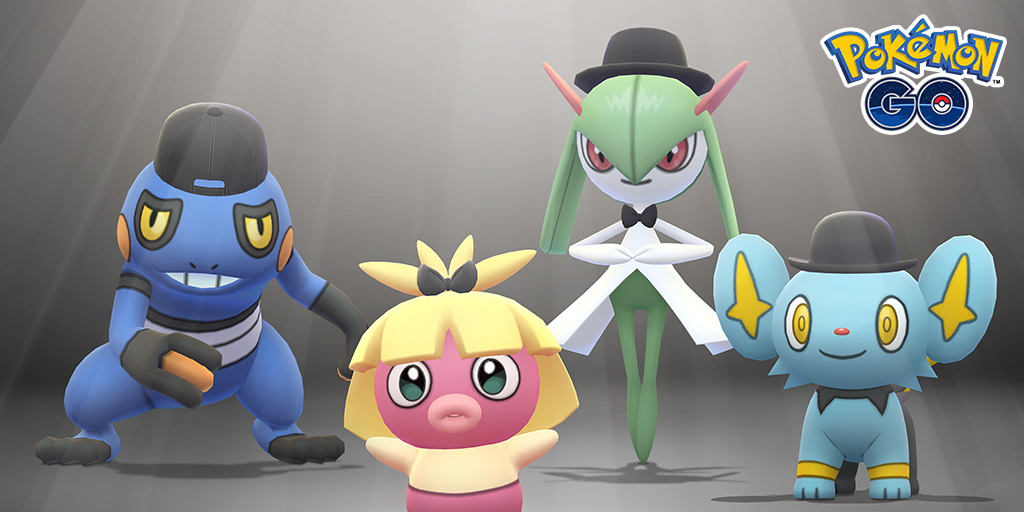 In addition Shiny Kricketot will be available, a special Field Research will appear, and Mareep, Skitty, Roselia, Kricketot, Blitzle, Cottonee, Minccino, Gothita will also spawn in the wild.
Finally there will be a Free Longchamp avatar item along with addition paid items available in the store.
Update
Special Event Field Research Tasks are available from PokéStops.
Spin 3 PokéStops or Gyms: Smoochum with Bow
Hatch an Egg: Smoochum with Bow
Take 3 Snapshots: Silver Pinap Berry x1
Battle in a raid: PokéBall x8
"Longchamp is a French luxury leather goods company, founded in Paris in 1948 by Jean Cassegrain."