Diamond Comic Distributors
has released their August 2014 product sales data. Included are Top Comic Book Publishers by Retail Market Share & Unit Share, Comparative Sales, Top 10 Comics, Graphic Novels, Toys, and Games.
"(BALTIMORE, MD) — (September 6, 2014) — Batman hunts a killer lurking in the shadows of Gotham City in Scott Snyder and Matteo Scalera's Batman #34 from DC Entertainment, the best-selling comic book of August 2014 according to information provided by Diamond Comic Distributors, the world's largest distributor of comics, graphic novels, and pop culture merchandise.

Marvel Comics had five titles among August's top ten best-selling comics, led by Amazing Spider-Man #5 at #2. DC Entertainment placed four titles in the top ten. Image Comics had one title, The Walking Dead #130 at #6.

Marvel Comics was August's top publisher with a 34.27% dollar market share and a 35.85% unit market share. DC Entertainment was second with a 28.71% dollar share and 32.56% unit share. Image Comics was third with a 8.83% dollar share and a 10.97% unit share. IDW Publishing's dollar share in August was fourth at 5.43% and Dark Horse Comics was fifth at 4.73%.

Jim Starlin returns to his signature character Thanos in the original graphic novel, Thanos: The Infinity Revelation from Marvel Comics, August's best-selling graphic novel and one of the publisher's three books among the top ten. DC Entertainment had four titles in the top led, led by Fables Volume 20: Camelot at #2. Additionally, all three volumes of Image Comics' Saga placed among the top ten.

The second volume of Jeffrey Brown's young readers Star Wars series, Star Wars: Jedi Academy: The Return of the Padawan from Chronicle Books was August's best-selling book. Also in the top ten were IDW Publishing's Dave Gibbons: The Watchmen Artifact Edition at #2, Dark Horse Comics' Legend of Zelda: Hyrule Historia at #3, and Gemstone's The Overstreet Comic Book Price Guide Volume 44 remained in the top ten at #4.

The X-Men and their foes, including Wolverine and Magneto, were sculpted in the 6-inch scale for Hasbro's X-Men Legends Action Figures, August's best-selling toy product. DC Collectibles had eight of top ten toy products for the month, led by the Batman: Arkham Asylum: Harley Quinn Statue at #2. Diamond Select Toys' best-selling product for August was the Godzilla 1989 Vinyl Bust Bank at #17.


The cosmic heroes of Marvel Comics' Guardians of the Galaxy comic book are featured in NECA/WizKids' Marvel Heroclix: Guardians of the Galaxy Booster Brick, August's best-selling game product, and one of the manufacturer's five titles in the top ten."
TOP COMIC BOOK PUBLISHERS
| | | |
| --- | --- | --- |
| PUBLISHER | DOLLAR SHARE | UNIT SHARE |
| MARVEL COMICS | | |
| DC COMICS | | |
| IMAGE COMICS | | |
| IDW PUBLISHING | | |
| DARK HORSE COMICS | | |
| DYNAMITE ENTERTAINMENT | | |
| BOOM STUDIOS! | | |
| EAGLEMOSS PUBLICATIONS LTD | | |
| RANDOM HOUSE | | |
| VIZ MEDIA | | |
| OTHER NON-TOP 10 | | |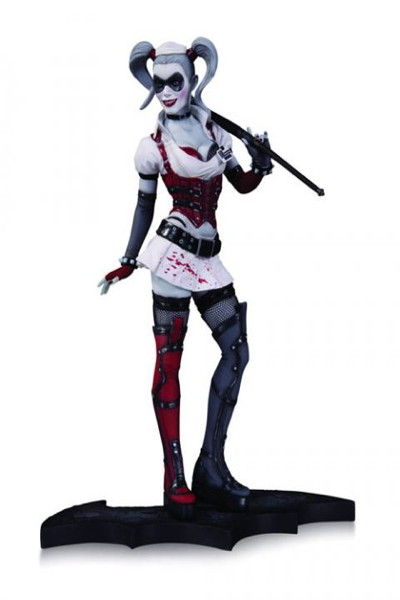 X-MEN LEGENDS 6-INCH ACTION FIGURES
TEENAGE MUTANT NINJA TURTLES CLASSIC COLLECTOR FIGURES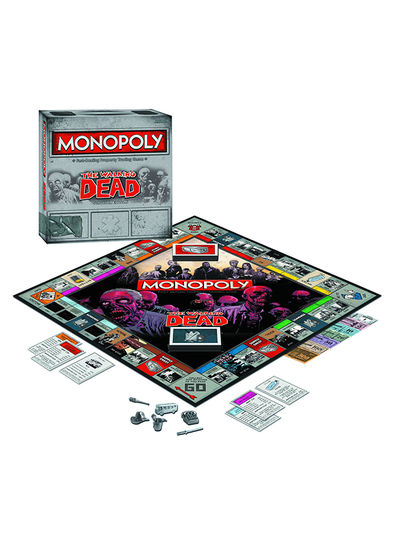 MARVEL HEROCLIX: GUARDIANS OF THE GALAXY COMIC BOOSTER BRICK
DC HEROCLIX: WAR OF LIGHT BOOSTER BRICK WAVE 2
DUNGEONS & DRAGONS MINIATURES SET ONE
MARVEL HEROCLIX: GUARDIANS OF THE GALAXY COMIC BOOSTERS
MAGIC THE GATHERING TCG: 2015 CORE SET INTRO DECKS